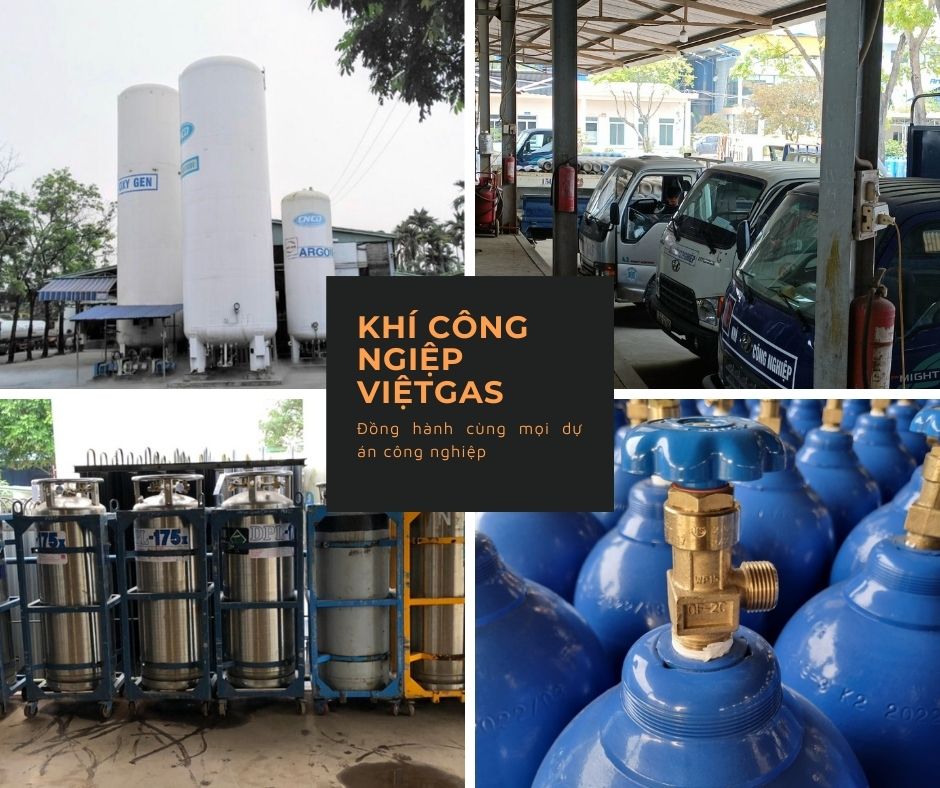 VietGas Company is a supplier of Oxygen with clear origin, having passed all tests. The company also provides other industrial gas equipment.
Industrial and Medical Oxygen Gas Products that VietGas supplies
– Liquid oxygen or gaseous oxygen depending on the use and quality required.
– Oxygen in the form of high-pressure gas bottles (Cylinder): 10 liter bottles, 14 liter bottles contain 1.5m3  or 2m3 oxygen. Delivery form by oxygen bottle 41 liter, 47 liter or 50 liter with filling pressure from 150 to 200 Bar.
– Liquid oxygen tank with mini size: XL-45; XL-45HP. Delivery by liquid oxygen tank with evaporator: SCS-Series (3,300 liters; 6,000 liters, 10,000 liters, 20,000 liters and more).
Our company is equipped with two 100-bottle filling units, two pumps with a capacity of 450 liters/hour, and a 20m3 tank used to store liquid oxygen. VietGas is committed to oxygen quality always reaching from 99.5% to 99.7%.
We receive nationwide delivery with the shipping process absolutely complying with the safety rules recommended by the manufacturers to avoid unwanted situations. In addition to supplying Oxygen, VietGas Company also provides a series of other industrial gases that customers can refer to such as: Argon or CO2 which is extremely diverse with the desired quality.
CONTACT US NOW TO GET A QUOTE
0936 615 651
Applications of Industrial Oxygen Gas
In addition to maintaining life for organisms, oxygen is also widely used in both manufacturing industry as well as in the medical industry. Below, VietGas company would like to introduce to customers the surprising uses that Oxygen can support:
– In the seafood industry, oxygen is released into the water through the air duct to help provide the necessary amount of oxygen for the fish to be able to sustain life.
– In the medical industry, oxygen is a gas that helps patients breathe and breathe in times of danger. In addition, oxygen is also used at home and is often called home breathing oxygen.
In diving, divers use oxygen to create an atmosphere so they can stay underwater longer.
– In the sanitation industry, oxygen gas is an effective application to treat water as well as clean the environment and air.
– In industry, oxygen gas is used to support metal welding and cutting, which is strongly applied in the field of metallurgy and glass.
CONTACT US FOR THE MOST DETAILED PRICE
0936 615 651